APAC Brands Need More Than Data in Data-Driven Marketing
It may seem paradoxical, but data alone is not sufficient for Asia-Pacific marketers to ensure their data-driven campaigns will be successful.
Increasing focus on such initiatives has overshadowed the need for creativity; and this can lead consumers towards ad blockers, cautions Ben Maudsley, Exponential Interactive's Asia-Pacific and South Africa managing director. He also advises marketers to adopt care in deciding which data they should use to power their campaigns.
In this Q&A with ExchangeWire, Maudsley and Tyler Greer, Exponential's Asia-Pacific and South Africa head of strategy, highlight the need for more case studies to drive programmatic adoption in this region and explain why ad fraud is still a problem today.
ExchangeWire: What excites, as well as concerns, you about the Asia-Pacific ad tech landscape?
Ben Maudsley: 2017 has been unique in terms of the amount of negativity in the ad tech space. There are legitimate concerns, but right now they are clouding what should be a fascinating and exciting time for brands and marketers. The great things about the tech landscape probably cannot be defined by borders and regions as they tend to arrive, whether a particular part of the world is ready or not. Asia-Pacific is so interesting because it is so diverse and its infrastructure so different from place to place. In certain places, mobile will dominate as the key driver of digital consumption, while in other more desk-bound, infrastructural-capable markets, desktop and laptop will be the dominant platforms. But, in all cases, digital technology's ability to deliver creative, amazing, audience-first experiences is very exciting. There's never been a more interesting time to connect with consumers.
What are some key challenges Asia-Pacific marketers face today?
Maudsley: Marketers are under real pressure to stay on top of the tech changes before them, changes that can occur at alarming speed. Right now, there are several pressing ones. First, they need to determine which data to trust and which to avoid. Second, they have to understand the ways in which their brand messages behave on various channels. They also need to figure out which metrics best describe success for their campaigns, as well as how to properly establish attribution across channel and device. In each of these, designing a robust brand and campaign strategy is essential to ensuring a story that is consistent, regardless of the platform through which it is told.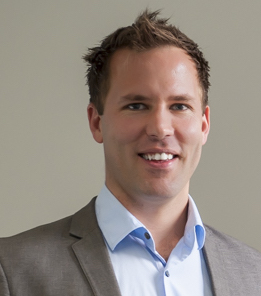 Ben Maudsley, APAC MD, Exponential
What are some misconceptions Asia-Pacific marketers have about data-driven marketing?
Maudsley: That data alone is enough to run a successful campaign. The truth is that simply understanding who a consumer is, and when they are in-market, is not enough without a compelling creative message. Data-driven advertising has pushed creativity into the background and that's a problem, especially when tools like ad blockers are available to online users.
The other misconception is often that all data is equal. It isn't. Marketers must be very careful about which data they use and why. Ask some questions: where does it come from? How old is it? What is it tied to? If these cannot be answered, another provider should be sought.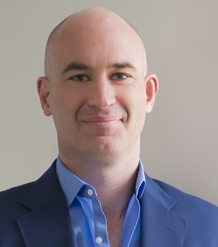 Tyler Greer, APAC Strategy Head, Exponential
Why is ad fraud still a problem today, despite all the analytics and tags and parameters that are now available through programmatic?
Tyler Greer: First, the crooks are clever. Name an industry and, despite best efforts, criminal activity will run parallel to it. The industry is doing its best and, in fact, the numbers of fraudulent activity can be mitigated pretty well when the right safety measures and trusted partners are used.
One of the overwhelming reasons fraud can still thrive is because digital is primarily still used as a reach tool. Where there is constant demand for impressions, publishers will often take risks to unearth inventory. Switching to other success measures like relevance or engagement would go some way to reducing the demand and, by extension, the risks.
Following the saga in the UK where Havas and others suspended their ad spend on YouTube, Google pledged to direct more people and adapt artificial intelligence and machine learning to review questionable content for ads. But doesn't that mean more manual hours, when programmatic was supposed to lead to automation and efficiencies? What's still lacking in programmatic tools today?
Greer: Havas pulled global spend from YouTube after the video platform had been "unable to provide specific reassurances, policy, and guarantees that their video or display content is classified either quickly enough or with the correct filters". They were followed by a raft of other advertisers and agencies, forcing a review of safety and placement approaches.
Programmatic has delivered on many promises, but reducing head-hours and staff isn't one of them. The truth is that programmatic is largely still a manual process requiring many human hands. Improved technology and machine learning may eventually reduce the need for human intervention and oversight; but for now there is nothing wrong with having a few smart people keeping an eye on content and ad placement.
Some brands have noted their lack of trust in programmatic as a reason for not moving more of their budget towards the platform, and are especially perplexed by the complexities of cross-channel marketing. How can such concerns be addressed?
Maudsley: Programmatic needs to offer the market a lot more case studies. These are few and far between, and brands are being asked to trust a system that is often slow to provide success stories and insights, and defend its position when under siege.
Transparency is often an issue for brands, many of whom are starting to feel a lack of control over where their money goes and how it is spent. These fears may be unfounded, but they are there. Programmatic partners need to be just that: partners. This means complete transparency over placements, insight, margins, and attribution. Only then will confidence in the system be robust enough to withstand the external criticisms that reduce trust.
Ebiquity recently estimated that for every dollar an advertiser spends programmatically, a publisher receives 40¢. Take into account viewability and fraud, the value is further reduced by about half – so, of the dollar, 20¢ goes towards useful media. The remaining 60¢ go towards technical fees, data fees, markups, agency commissions, and rebates to providers that are paid on impressions, whether these are seen or not. Do you agree with this assessment and what are your thoughts on this?
Greer: I've no idea whether this assessment is accurate or not, but the problem is that many brands think that it is. If it is inaccurate, the industry needs to dispel the idea as quickly as it can, offer transparency on margins, and provide clear insight on the economics that fuel programmatic. If it is accurate, then brands need to understand why these costs are essential and the benefits they provide versus other media channels.
For agencies, who are required to act as impartial partners for their brands, understanding this and being able to explain it to their clients is critical. Many brands are already moving to bring their programmatic trading in-house and the uncertainty swirling around costs is a large driver of this.
This article was originally publshed on www.exchangewire.com and can be viewed in full
(

0

)
(

0

)