How to download your Google data
Google collects a lot of personal data about you and uses it to target search results and ads. In some cases, this data makes cool and useful personalization features possible. In other cases, it's primarily for Google's own monetization strategies — though Google does not directly sell your data to any third parties.
Plenty of people feel that's a fair trade-off for a fair product, but others are keen to opt out of this data collection and delete all the personal data Google has collected. I even axed Google from my life for a while, partly because of this deal.
But whether you've decided to drop Google entirely and delete your Google data, or you just want to make sure you're keeping good personal records, downloading that data is always an option.
Here's how to do it.
Using Google's Takeout tool to download your data
Go to https://takeout.google.com/settings/takeout in your browser. Here you'll find all the tools Google has provided for exactly this purpose.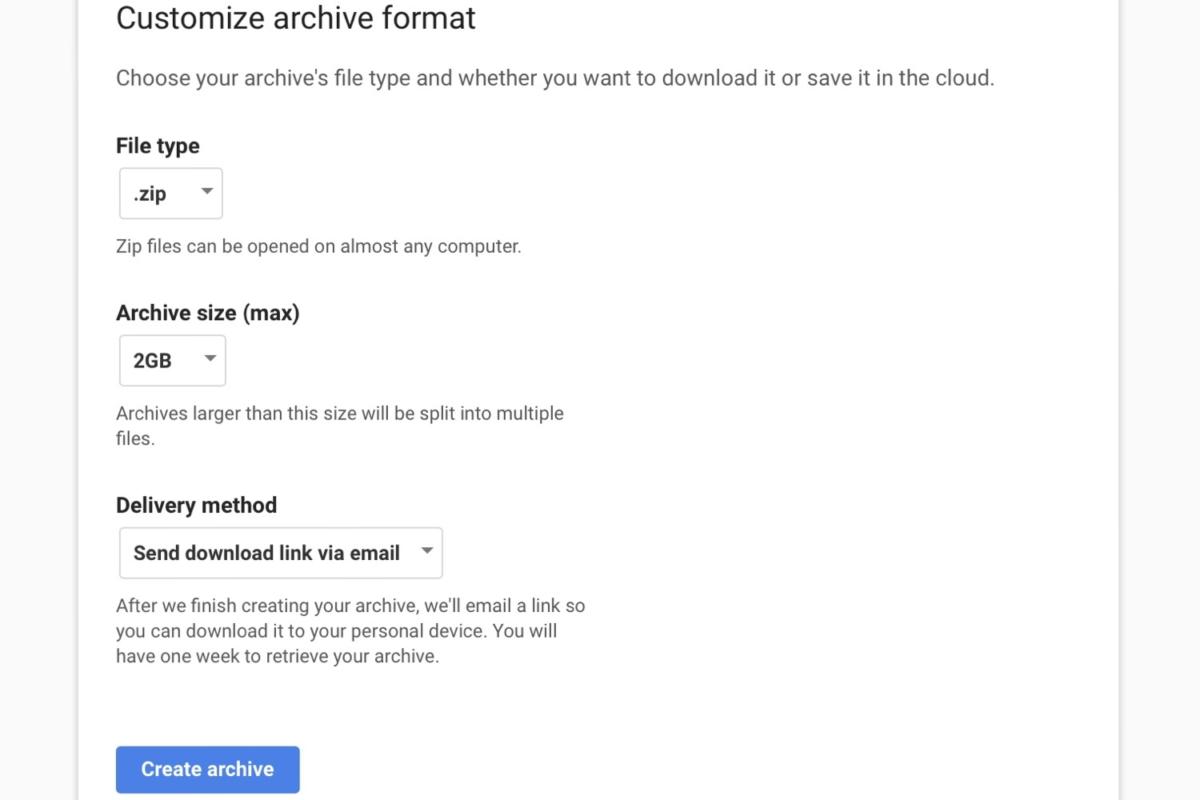 (

0

)
(

0

)